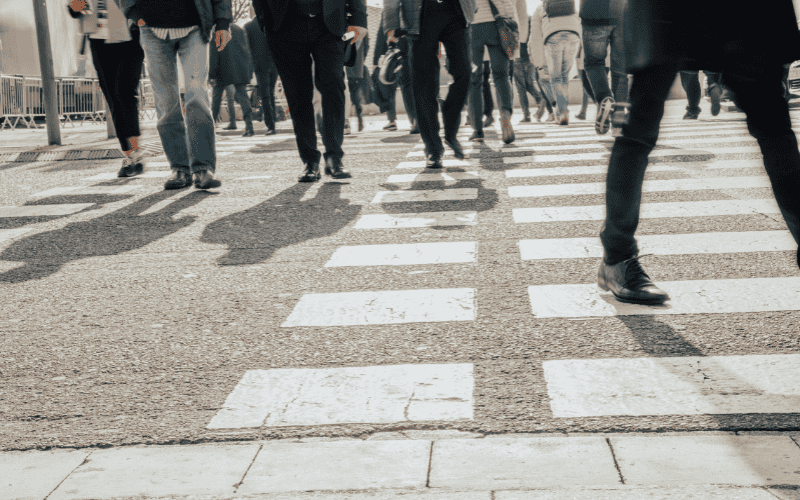 Commercial Real Estate in Calgary: The Truth About The Current Market
Vibrant. Lively. Thriving.
After the last handful of years, would you use these words to describe Calgary's core?
If not, you should.
Despite what many outlets pontificate, several retail tenants in Calgary, including those located downtown and in the Beltline, are experiencing pre-pandemic levels of traffic and sales.
With more creative deals on the table than ever before, as well as an influx of people coming to Alberta from other provinces, it's an overwhelmingly exciting time to be a tenant in Calgary's commercial real estate market.
Is Commercial Real Estate in Calgary Actually Prospering?
If it's been awhile since you ventured through Calgary's Beltline or core, you may subscribe to what many people still believe after the pandemic.
That downtown is dead.
However, that sentiment couldn't be further from the truth, as Calgary's downtown is coming back to life – and then some.
In fact, "good buildings" – as in, commercial spaces that are newer, quality builds and equipped with amenities like gyms, common areas, etc – are at nearly 100% occupancy in these areas of the city.
Moreover, this year has shown a surge of interprovincial migration into Alberta. During the second quarter of 2022 for example, around 12,700 people moved to Alberta from Ontario alone.
The even better news? Landlords who understand the market have taken notice and are offering up creative deals to attract commercial real estate Calgary tenants.
I'm a Tenant. How Do I Access These Deals?
While it's true that commercial tenant advantage deals are available right now, the window of opportunity is closing. 
Why?
Because the vacancy rate in these buildings isn't actually as low as the media portrays it to be.   
Therefore, if you're interested in renting commercial space in the heart of Calgary, it's important to act fast.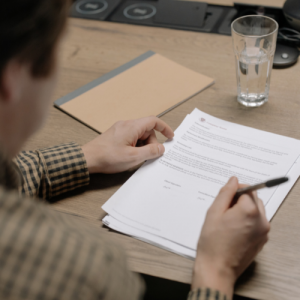 You'll also want to work with a competent commercial real estate advisor to guide you and make you aware of market deals. Real estate professionals know who to speak to and can leverage their network to uncover which landlords are motivated to pursue advantageous deals.
So, What Does This All Mean?
All in all, the evident rebound of Calgary's downtown and Beltline signify compelling opportunities for commercial real estate Calgary tenants, landlords, and investors.
Tenants
Tenants can benefit greatly from market deals in amenity-rich environments, however, they need to act now.
Landlords
Landlords will be able to secure desirable and profitable tenants, which will bring increased attention to their properties, but they should be open to offering creative leases and deals.
Investors
Commercial property investors can enjoy higher returns and strengthened relationships with businesses in the community. Revitalization also opens doors to a more diversified portfolio and opportunities to spread investments across a wider range of assets.
Alive & Better Than Ever
With businesses moving back into their spaces and pre-pandemic volumes becoming the norm once again, not only do great commercial real estate Calgary opportunities in the city's downtown and Beltline exist – they are plentiful.
This is an exciting time for Calgary tenants, landlords, and investors to work together to develop mutually beneficial agreements that are not only favourable today, but will be for years to come. 
Curious about individual building vacancy rates in Calgary and Alberta? Contact us today.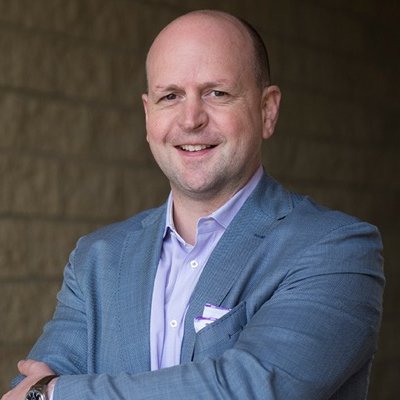 Jeff is the owner and Broker of JR Mercantile. He has over 20 plus years of commercial real estate advisory experience, focused on inner-city and mixed-use developments. His clients range from institutional landlords to local entrepreneurial developers, high profile restauranteurs to national retailers.
Jeff participates early in the design phase to help ensure the commercial environment is not only readily leasable but workable for both Landlord and Tenant. The end-product is increased value and long-term stability of tenancy.
He started his career with a large international brokerage firm. Jeff spent several years leasing enclosed malls with one of Canada's largest pension funds. He travelled across Canada with boutique tenant representation firms and has led the leasing initiatives of some of Canada's most innovative mixed-use developers. In 2017, 2018, 2019 and 2020 he was the Co-Star Power Broker Award recipient for retail leasing transactions.
When not working on behalf of his clients, he's spending quality time with his wife and four kids. He's always doing something outdoors or battling with his cello.