Medical Office and Clinic Space
Get Help Securing A Choice Location
Treat Your Patients In A Medical Space That Is Convenient And Suitable For High-Quality Care
Given the unprecedented events of the 2020s, there has been a sharp increase in the demand for healthcare spaces.
As a healthcare provider, the last thing you want to be is scrambling to find a suitable place to treat patients.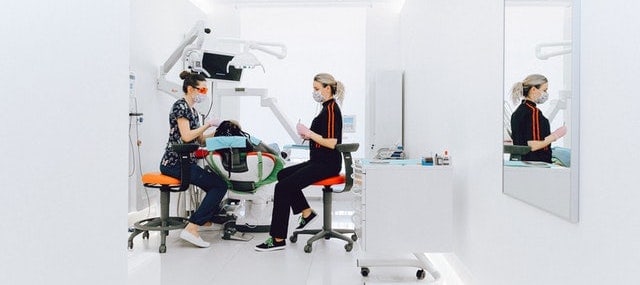 Why Do You Want JR Mercantile As Your Partner If You Are Thinking About Leasing Medical Space?
Much like a healthcare provider, our approach is professional, compassionate and caring.
Choosing the right commercial real estate partner is important when leasing healthcare space. You want a team that is experienced in the medical industry and takes the time to understand your needs and the needs of your patients.
At JR Mercantile, we lease commercial properties for all types of businesses, including healthcare providers.
We have a wide variety of properties available to lease, and our team is well-versed in the ins and outs of leasing healthcare space.
We understand the importance of finding the perfect property that will be suitable for your healthcare business, and we are committed to helping you find the right one.
Helpful Reminders For Healthcare Providers Looking To Lease Space
If you are a healthcare provider looking to lease healthcare space, there are a few things you should keep in mind:
You Need To Know What Type Of Medical Space You Need
There are many different types of healthcare real estate, each with its own specific requirements. For example, a veterinary hospital will need different healthcare space than a dental clinic. 
You Need To Find A Location That Is Convenient For Your Patients 
The last thing you want is for your patients to feel that you are too far out of their way, or too difficult to access.
You Need To Make Sure That The Medical Space You Lease Is Up To Code
Each city, including Calgary and the surrounding areas in Alberta, have strict regulations in place for healthcare spaces that all healthcare providers must follow.
You Need To Understand Rental Rates
Healthcare space is in high demand so oftentimes, these spaces come at a premium. Fortunately, our vast network and industry expertise allow us to offer you great value and attractive business terms. We take the time to understand what most important to you, for example: if being on the main floor of a busy strip mall is more important than the cost savings of being on the second floor in a professional building.
Our dedicated team is here to help you navigate the complexities of securing space as a healthcare provider. We are experienced in the field of medical space leasing and know how to work with our healthcare clients to find properties that are convenient, code compliant, and affordable. 
If you are ready to start your search for healthcare space, contact JR Mercantile today.
Download Our Free Commercial Tenant Roadmap
Learn How To Successfully Complete A Retail Commercial Lease
Everyone Has Questions
These Are The Ones We're Asked Most
Q: Is there value in leasing a space previously occupied by a clinic?
A: In some instances, yes. However, we advise having your advisory team review the property. Changes in construction codes, such as vents and washrooms, may require you to amend or even remove existing improvements. You want to avoid these costly scenarios.
Q: Is it worth paying more rent to be in one location over another?
A: That depends on your requirements. For example, situating on a high-profile corner may seem like a good idea, but if transit access or parking aren't available, it could make it challenging for patients.
Q: What sort of zoning issues may I run into?
A: Many properties are zoned for a specific use. Your concept might be permitted, discretionary, or prohibited. For example, some zoning permits medical, but not on the main floor. Some areas of the city have parking relaxations while others require a significant amount of onsite parking.
What's important is getting on top of zoning issues upfront, during the planning and leasing process. You'll want to work with an experienced advisor to help you navigate zoning issues.
Q: What assistance can I expect from my new landlord in terms of upgrades, free rent, and tenant allowance?
A: This depends on the location, the landlord, your use, and covenant. Based on our market experience, we can provide you with a realistic expectation of incentives.
Q: What is a covenant and am I always expected to provide a personal guarantee?
A: A covenant is the security you as a tenant provide. The Landlord relies on your financial well-being to give them the confidence to lease you space. A personal guarantee is not the only way to secure a covenant. You can often use a letter of credit, larger deposit, lower landlord contribution to the deal, etc.
Ready for a chat? We'd love to talk about
your project.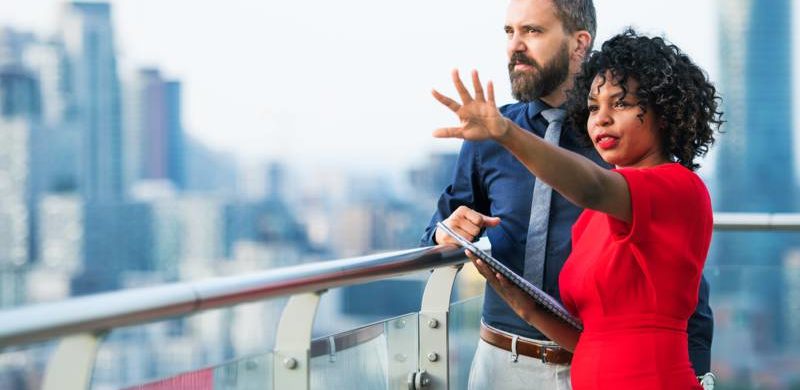 From Commercial Real Estate Brokers?
Commercial Brokers do more than real estate transactions. Learn how Brokers facilitate business growth.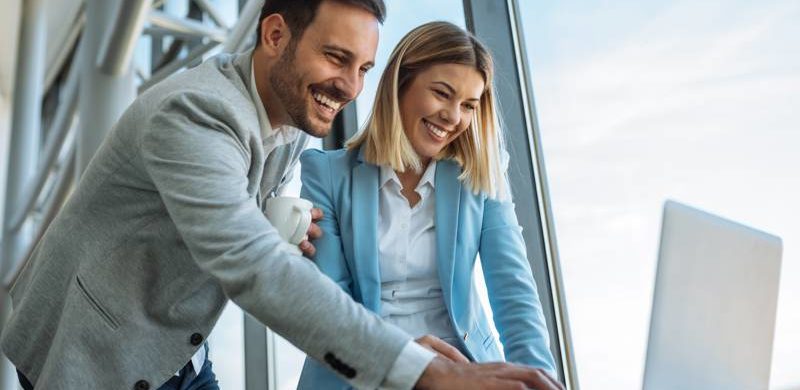 From Commercial Real Estate Brokers?
Maximize the potential of your property and your tenant relationships by engaging a commercial agent. Learn how we help.