Updated On:
September 26, 2023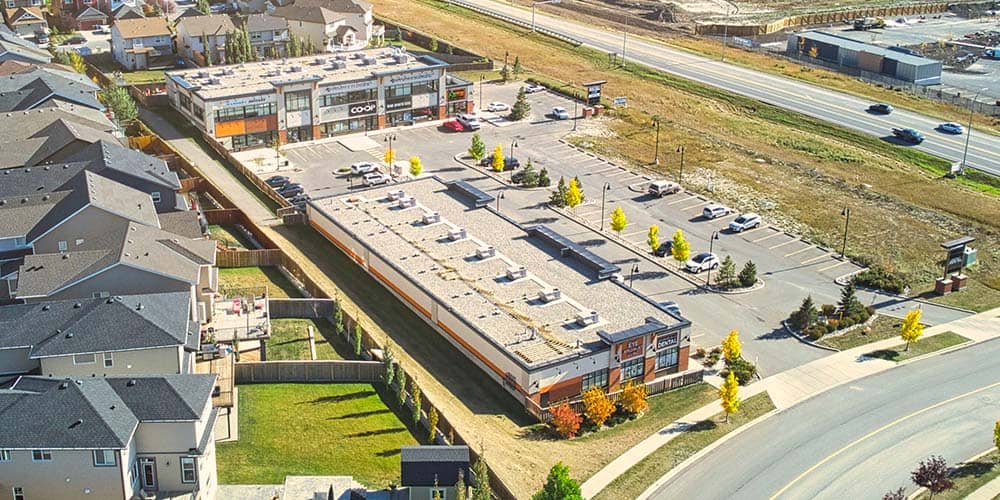 Built in 2000, the Mountain Ridge Plaza is a wonderfully located retail opportunity adjacent to Highway 1A, (Bow Valley Trail) on the northwest corner of Cochrane. It is located in the highly sought-after communities of Heritage Hills and Heartland.
Units ranging from 983 square feet to approximately 5,550 square feet are available and 90 parking stalls, this is a unique opportunity for prime retail space nearby these highly desirable communities and great exposure to the highway. Heritage Hills and Heartland are highly desirable communities expected to continue on their rapid trajectory of growth.
Once complete, these neighboring communities will have roughly 3,000 new homes and an estimated 9,500 residents.
Surrounding Community Populations
• Heritage Hills Population:1,626. Projected Population When All Phases Complete: 4,426
• Heartland Population: 1,874. Projected Population When All Phases Complete: 5,074
Property Id : 24813
Available: Immediately
Suite: 2101: 2,532 sq.ft. , 2102: 1,969 sq.ft.,
Suite: 3102: 1,019 sq.ft, 3103: 1,209 sq.ft.
Suite: 3105: 1,209 sq.ft., 3106: 1,209 sq.ft.
Suite: 3107: 1,209 sq.ft., 3108: 941 sq.ft.
Size: 2001 to 5000 sq ft
Parking: Shared on-site visitor parking - 90 stalls
Lease Rate: Market
EST Operating Costs: $7.99 / sq.ft.
EST Taxes: $2.62 / sq.ft.
Quadrant: SW
Unit 2101 Unit 3102 Units 3105-3108
Other Agents