5 Clauses To Look Out For In Your Retail Lease
Retail Lease Agreements are complex documents governing the relationship between Tenant and Landlord, but its instances of 'disagreement' where the importance of ensuring you have negotiated a good agreement becomes apparent.
We recommend you consult a lawyer who specializes in commercial real estate to review your lease for you before signing, but here are a few clauses we often see that you should look out for.
1. Landlord right to terminate the lease for reason of demolition.
By the time you have opened your retail store or restaurant you will have invested a significant amount of time and financial resources to bring your dream to a reality. The ability of the landlord to exercise their right to terminate the lease based on their intent to demolish the property or renovate can you leave you with out a location to conduct your business.
Areas in transition or properties which are underdeveloped can be common places for landlords to want this right, which can involve as little as 3 months and as much as one years' notice to vacate.
We recommend:
a) If you can, remove this clause entirely.
b) Negotiate a period of time, five or ten years as an example, in which the landlord's right does
not apply.
c) Negotiate a predetermined settlement amount if the landlord exercises the right.
d) Negotiate as much notice as possible from the landlord so you are afforded enough time to
find an alternate location upon receiving notice.
e) Negotiate for a larger tenant allowance, great scope of landlord's work, lower rent, or all of
the above.
2. Landlord right to relocate a tenant
Shopping centers and plazas can be difficult assets to manage as tenant types and uses go in and out of fashion. As a result new tenants and uses are often sought out to bolster the desirability of a property. Landlords desire the flexibility to relocate some tenants to create opportunities for larger tenants etc.
We recommend:
a. Remove this clause if possible
b. Negotiate that this clause doesn't apply for the initial term of the lease
c. Ensure there is language that protects the attributes that originally attracted you to the
premises with the following suggested amendments:
i. The relocated space should have similar attributes of your current location, such as
size, visibility, shape, access to parking and signage.
ii. The landlord should build out your new space to a level consistent to your current
location and physical moving costs and related expenses should be borne by the
landlord.
iii. Negotiate to get as much notice of the relocation as possible, limit the times of year
relocation is to occur, i.e. not during Christmas if that's you busy time of year, and ensure there is little or no down time.
3. Landlord Right to terminate lease on request to transfer
When a landlord enters a lease with you, they are agreeing to do business with your concept or your individual character and track record, but things change, and you may want to sell your business or sublease the space to someone else. Landlords in turn have customary approval rights which can include review of the financial status of the proposed transferee or confirm the use is in keeping with the tenant mix of the property, to name a few. In some instances, the landlord may want the right to terminate the lease and take the space back. While this may be a solution to some tenants, if you are selling your business, the value of your business is inherently tied to the improvements and goodwill of the location, to lose your location, is to lose value.
We recommend:
a. Remove this clause if you are able.
b. Provide yourself with a right to withdraw the request to transfer and take termination
off the table.
c. Negotiate the terms of approval carefully and ensure they are measurable, remove
subjective language such as, 'if the landlord deems the character of the transferee
acceptable,' what on earth does that mean?
4. Landlord right to increase rent or eliminate future rights to renew upon lease transfer.
This is another arbitrary clause found in a number of leases. If you were to sell your business why would the landlord have the right to raise the rent of the new occupier or take away renewal rights. The answer is they shouldn't, and more importantly if they do, that reduces the value of your business.
We recommend:
a. Delete this clause.
5. Landlord right to remeasure the space.
If you are negotiating a lease in a property that is not yet built or complete, or if your space will be demised and it can't be measured at the time of negotiations. Some leases will have a provision whereby at a future point in time the space will be measured by the landlord and the new measurement shall be final. The trouble with this is that there are some unscrupulous landlords that will invent their own methods of measurement.
We recommend:
a) The lease should clearly state what method of measurement the landlord will be using, i.e.
BOMA.
b) There should be a timeline of when the measurement will take place.
c) The person measuring should be qualified, i.e. architect, or someone trained in BOMA
standards.
d) Set a maximum variance from the initial estimate provided by the Landlord to limit
surprises and to ensure the landlord remains accountable to the estimate they provided.
If you're new to commercial leasing, download our Commercial Leasing Roadmap. It details how to approach and prepare for commercial leasing success. Then start exploring what space is available at JRMercantile.com.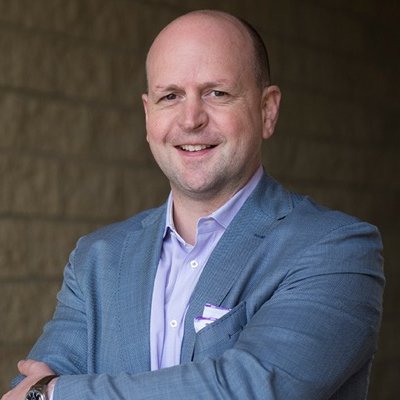 Jeff is the owner and Broker of JR Mercantile. He has over 20 plus years of commercial real estate advisory experience, focused on inner-city and mixed-use developments. His clients range from institutional landlords to local entrepreneurial developers, high profile restauranteurs to national retailers.
Jeff participates early in the design phase to help ensure the commercial environment is not only readily leasable but workable for both Landlord and Tenant. The end-product is increased value and long-term stability of tenancy.
He started his career with a large international brokerage firm. Jeff spent several years leasing enclosed malls with one of Canada's largest pension funds. He travelled across Canada with boutique tenant representation firms and has led the leasing initiatives of some of Canada's most innovative mixed-use developers. In 2017, 2018, 2019 and 2020 he was the Co-Star Power Broker Award recipient for retail leasing transactions.
When not working on behalf of his clients, he's spending quality time with his wife and four kids. He's always doing something outdoors or battling with his cello.